High Performance Dry Fog Systems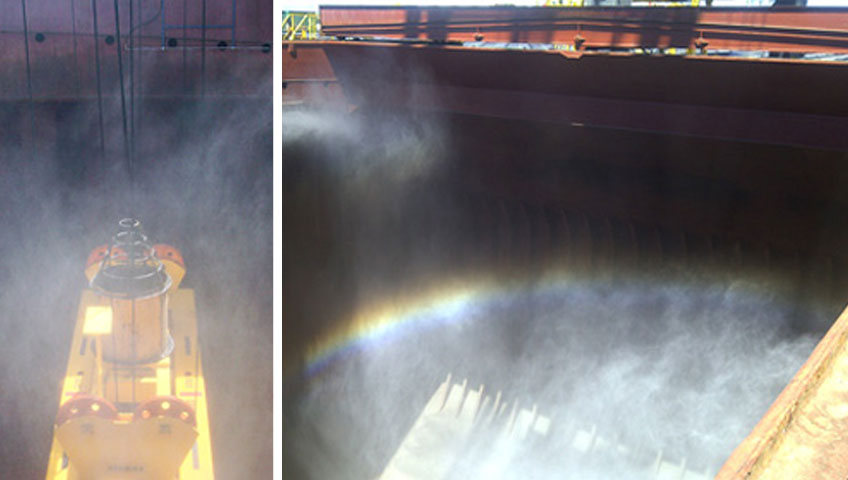 Adelaide Port Project & SA Environmental Protection Authority
Rainstorm led dry fog system uptake in Australia with the design and implementation of ship Dry Fog Systems to solve dust issues, such as the Adelaide Port Project for an iron ore exporter. The South Australian Environmental Protection Authority (SA EPA) backed the system idea and once the Fog System was installed and commissioned, the SA EPA enabled the loading of iron ore in close proximity to areas sensitive to dust due to the high performance dust control from Rainstorm Dry Fog Systems.

Other Dry Fog Systems – Australia-wide
Rainstorm have designed and installed Dry Fog Systems for copper concentrates in Darwin Port Northern Territory, minerals exported via Geraldton WA, Coal Facilities in Queensland and major mining projects in South and Western Australia, including the design and installation of multiple Dry Fog Systems for Rio Tinto Pilbara Iron Operations for crushing and screen house circuits.
Photos show Rainstorm Dry Fog Systems for the Iron Ore Transhipper, CSL Whyalla, South Australia & Mine Process Facilities in the Pilbara.